"We won the first three games"…terrible bad luck, no-hitter, "it's over in the ninth", now it's a cliffhanger, "all hands on deck".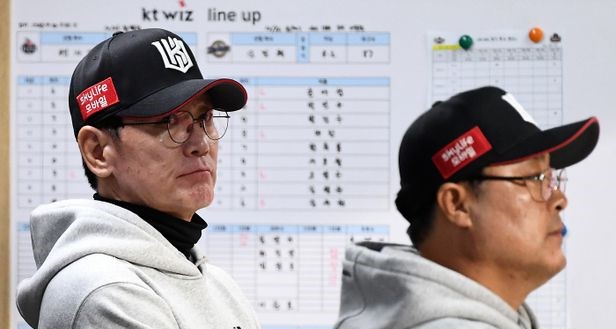 One loss and you're out of fall baseball. It's a cliffhanger.
KT lost the second game of its postseason playoff series against the NC Dinos 2 to 3 at KT Wiz Park in Suwon, South Korea, on May 31.
After being shut out by Eric Peddy in game one, KT struggled against Shin Min-hyuk's pitching in game two. Despite their aggressive batting, they were unable to capitalize on Shin's pitches, 카지노 striking out three times in the first inning on just five pitches.
Wes Benjamin, the "15-win pitcher," gave up a two-run homer to Park Gun-woo in the first inning and a triple to Kim Joo-won in the third inning that turned into a run.KT, down 0-3, scored two runs in the bottom of the eighth inning after putting runners on first and second and third. They had the tying run on base in the ninth inning, but were caught by Kim Joo-won at the plate.
After the game, KT manager Lee Kang-cheol said, "The pitchers did a good job overall. The batters also did well at the end, but we were unlucky."
Here's what he had to say after the game.